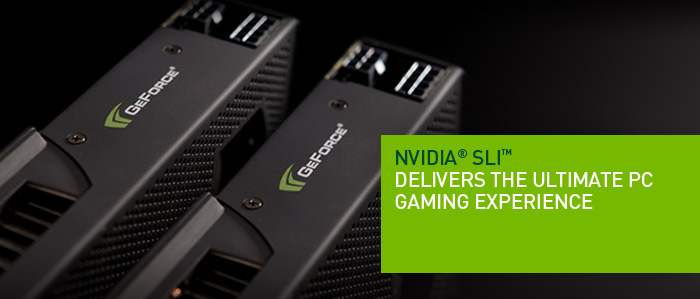 NVIDIA® SLI™ technology is a revolutionary platform innovation that allows you to intelligently scale graphics performance by combining multiple NVIDIA graphics solutions in an SLI-Certified motherboard. Using proprietary software algorithms and dedicated scalability logic in each NVIDIA graphics processing unit (GPU), NVIDIA SLI technology delivers up to twice the performance (with 2 cards) and 2.8X the performance (with 3 cards) compared to a single graphics solution.
Performance Chart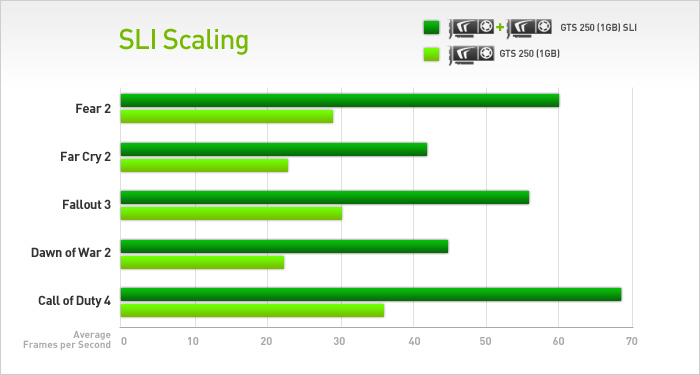 How Do I Get SLI? To run SLI, a PC needs to be equipped with an SLI-Certified Motherboard and 2or 3 SLI-Certified GeForce GPUs. We also recommend using an SLI-Certified power supply and chassis for maximum stability. For a list of certified products, click here.
Why is an SLI-Ready PC an Intelligent Investment? No other PC component upgrade can offer even close to the gaming performance boost gained from adding a second graphics card.