Siemens - Experience the Wonder of 3D Imaging
syngo.fourSight Workplace delivers a new level of ultrasound realism, workflow and investment protection.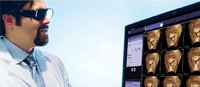 There has never been an ultrasound viewing experience more immersive, detailed and real-to life. syngo®.fourSight™ Workplace software delivers a true stereoscopic view of 3D images as well as a powerful tool for enhanced patient throughput and department workflow.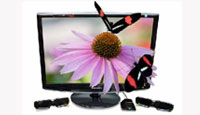 syngo.fourSight Workplace is the first ultrasound application to work with NVIDIA® 3D Vision™ technology, enabling ultrasound images to take on high-definition detail with full-color fidelity and incredible depth. Never before has fetal anatomy and pathology been more realistic. This immersive, high-definition viewing experience enhances diagnostic confidence and provides an extraordinary visualization and communications tool for use with referring physicians, consulting physicians and patients.
For more information on NVIDIA® 3D Vision™ Technology.
For more information on Siemens, click here.
For more information on syngo.fourSight Workplace, click here.