Breakthrough In Every Form.
Visualize. Simulate. Immerse.


Fueled by NVIDIA Pascal™, NVIDIA's most powerful GPU architecture ever, the new Quadro products bring a whole new level of performance and innovative capabilities to visual computing on the desktop. Create revolutionary products. Design ground-breaking architecture. Run the most complex simulations. Tell spectacularly vivid stories in VR. Use deep learning to do it all better and faster. The new NVIDIA Quadro makes it possible.
What The Pros Are Saying About Quadro
We are excited about NVIDIA's new VR Ready P4000 as it delivers a terrific VR experience and because it's cost-effective. Now even more architects, designers, and contractors will be able to tap into the power of VR on their desktops to give their client the best experience and well communicated finished product possible.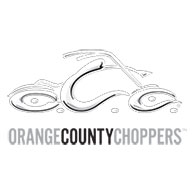 The NVIDIA Quadro P1000 enables me to work at the speed of thought. OCC relies on a number of 3D CAD design and visualization tools to build the most innovative custom motorcycles in the world and the P1000 easily handles everything we throw at it. It's the perfect GPU for an ultra-compact workstation like our BOXX APEXX 1.
Blazing fast performance
Massive memory capacity
Ultimate visual workspace
Contact me with product availability and updates to the NVIDIA Quadro Line.
QUADRO GP100 QUICK SPECS
CUDA Parallel-Processing Cores
3584
GPU Memory
16 GB HBM2
FP64 Performance
5.2 TFLOPS
FP32 Performance
10.3 TFLOPS
FP16 Performance
20.7 TFLOPS
Max Power Consumption
235 W
Graphics Bus
PCI Express 3.0 x 16
Display Connectors
DP 1.4 (4)
DVI-D (1)
Optional Stereo (1)
Form Factor
4.4" H x 10.5" L Dual Slot
QUADRO P6000 QUICK SPECS
CUDA Parallel-Processing Cores
3840
GPU Memory
24 GB GDDR5X
FP32 Performance
12 TFLOPS
Max Power Consumption
250 W
Graphics Bus
PCI Express 3.0 x 16
Display Connectors
DP 1.4 (4)
DVI-D (1)
Optional Stereo (1)
Form Factor
4.4" H x 10.5" L Dual Slot
QUADRO P5000 QUICK SPECS
CUDA Parallel-Processing Cores
2560
GPU Memory
16 GB GDDR5X
FP32 Performance
8.9 TFLOPS
Max Power Consumption
180 W
Graphics Bus
PCI Express 3.0 x 16
Display Connectors
DP 1.4 (4)
DVI-D (1)
Optional Stereo (1)
Form Factor
4.4" H x 10.5" L Dual Slot
QUADRO P4000 QUICK SPECS
CUDA Parallel-Processing Cores
1792
GPU Memory
8 GB GDDR5
FP32 Performance
5.3 TFLOPS
Max Power Consumption
105 W
Graphics Bus
PCI Express 3.0 x 16
Display Connectors
DP 1.4 (4)
Optional Stereo (1)
Form Factor
4.4" H x 9.5" L Dual Slot
QUADRO P2000 QUICK SPECS
CUDA Parallel-Processing Cores
1024
GPU Memory
5 GB GDDR5
FP32 Performance
3.0 TFLOPS
Max Power Consumption
75 W
Graphics Bus
PCI Express 3.0 x 16
Display Connectors
DP 1.4 (4)
Form Factor
4.4" H x 7.9" L Single Slot
QUADRO P1000 QUICK SPECS
CUDA Parallel-Processing Cores
640
GPU Memory
4 GB GDDR5
FP32 Performance
1.894 TFLOPS
Max Power Consumption
47 W
Graphics Bus
PCI Express 3.0 x 16
Display Connectors
DP 1.4 (4)
Form Factor
2.7" H x 5.7" L Single Slot
QUADRO P600 QUICK SPECS
CUDA Parallel-Processing Cores
384
GPU Memory
2 GB GDDR5
FP32 Performance
1.195 TFLOPS
Max Power Consumption
40 W
Graphics Bus
PCI Express 3.0 x 16
Display Connectors
DP 1.4 (4)
Form Factor
2.7" H x 5.7" L Single Slot
QUADRO P400 QUICK SPECS
CUDA Parallel-Processing Cores
256
GPU Memory
2 GB GDDR5
FP32 Performance
.641 TFLOPS
Max Power Consumption
30 W
Graphics Bus
PCI Express 3.0 x 16
Display Connectors
DP 1.4 (3)
Form Factor
2.7" H x 5.7" L Single Slot
QUADRO Sync II QUICK SPECS
Per Sync II
Up to 16 Displays
Up to 4 GPUs
Per system with 2 Sync II
Up to 32 Displays
Up to 8 GPUs
Per Cluster (1 or 2 Sync II per Node)
Up to 50 Nodes
Up to 200 GPUs
House Sync
TTL/Composite Input or TTL Output
Power Connectors
6-pin PCI or SATA
Form Factor
4.2" H x 6" L Single Slot
Quadro NVLink Bridge QUICK SPECS
Bandwidth
Up to 80 GB/s bi-directional (with two bridges)
Form Factor
2-Way 2-Slot Spacing
Quadro SLI HB Bridge QUICK SPECS
Resolution Supported
Up to 4K @ 60 Hz
Up to 5K @ 60 Hz
Form Factor
2-Way 2-Slot Spacing and
2-Way 3-Slot Spacing