>
>
>
Adobe Creative Suite 6



ENJOY FAST, FLUID PERFORMANCE IN
YOUR MOST DEMANDING CREATIONS
Whether in small agencies or the largest media conglomerates, creative pros want tools that let them bring their vision to life as fast as possible, without having to trade off quality for speed and interactivity. Now, with the landmark release of Adobe CS6 Production Premium with acceleration from NVIDIA® Quadro® and Tesla™ professional GPUs, artists and editors have unprecedented power and interactivity at their disposal. Motion graphics that would take hours to create can now be done in minutes. Effects that used to render a few frames per second now run at full speed. Color grading that simply wasn't possible at this price point is now within the easy reach of small shops, and much more.
ADOBE CREATIVE SUITE 6 FEATURES
Adobe® Premiere® Pro CS6
The Adobe Mercury Playback Engine in Premiere Pro leverages Quadro GPUs and the NVIDIA® CUDA® parallel-computing architecture to deliver up to 8x1 faster performance for key features like Three-Way Color Corrector, Warp Stabilizer, and Uninterrupted Playback. Plus, Premiere Pro now fully supports NVIDIA Quadro SDI Output cards.
Learn more about Premiere Pro CS6.
Adobe® After Effects® CS6
Take advantage of the new 3D ray-traced renderer in After Effects to simplify and accelerate the motion graphics workflow, enabling you to create extruded 3D text and shapes with realistic ray-traced features. NVIDIA professional GPUs make it happen by accelerating the process up to 27x faster than a CPU2.
Learn more about After Effects CS6.
Adobe® SpeedGrade CS6
The newest addition to Adobe Creative Suite, SpeedGrade, is accelerated by Quadro GPUs for real-time professional color-grading performance. Only Quadro GPUs and Quadro SDI Output cards are recommended for SpeedGrade.
Learn more about SpeedGrade CS6.
Adobe® Photoshop® CS6
Take full advantage of the new Mercury Graphics Engine in Photoshop for fluid editing, compositing, and transforming images with Quadro GPUs.
Learn more about Photoshop CS6.
MORE INFORMATION ABOUT NVIDIA AND ADOBE
Tune in to Adobe TV and learn about GPUs fast
Check out the NVIDIA channel on Adobe TV and get tips and tricks on how to optimize your Adobe software using NVIDIA GPUs.
Still haven't transitioned to Adobe CS6? Click here for information on Adobe CS 5.5.
1 - Compared with dual Intel Xeon W5580 3.20GHz CPUs (8 cores).
2 - Based on test configuration of dual Intel Xeon 5690 3.47GHz CPUs (12 cores).
White Paper: Optimizing Hardware Systems for Adobe CS6

ADOBE CS6 IN ACTION
Check out the making of this far out music video of the indie band, Heavy Hand, and see how the extensive set of NVIDIA GPU accelerated features throughout Adobe CS6 made it happen.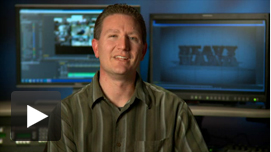 Making of the Heavy Hand music video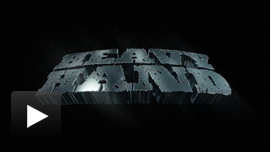 Final Heavy Hand music video