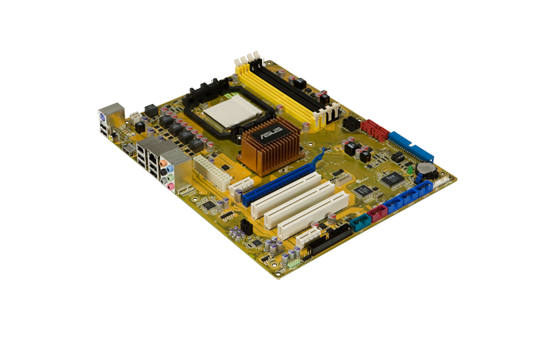 Product appearance may vary by manufacturer
NVIDIA nForce 720a

Additional Views
The best platform for turbocharging your GeForce® GPUs with GeForce Boost technology.


Overview
Features
Specifications

NVIDIA nForce® 720a-based motherboards are a great platform for your NVIDIA® GeForce® GPU providing turbo-charged graphics performance with GeForce Boost technology and a low power PC experience with NVIDIA® HybridPower™ technology. Experience outstanding performance at a great value with the most advanced core logic features including Blu-ray and HD DVD playback with PureVideo® HD technology, Gigabit Ethernet featuring FirstPacket™ technology, and MediaShield™ storage technology with RAID5 support.
Turbo-charge your GeForce GPU

Turbo-charge the performance of your GeForce GPU. Plug it into an nForce 720a-based motherboard to enjoy GeForce Boost technology and enhanced graphics performance.


Enjoy the Best of Both Worlds

Unleash graphics performance when you need it or opt for a quiet, low-power PC experience when you don't with HybridPower technology.

Advanced Motherboard Technologies

Experience Gigabit Ethernet featuring FirstPacket technology for blazing fast data transfers and MediaShield with RAID5 support for secure and reliable storage.