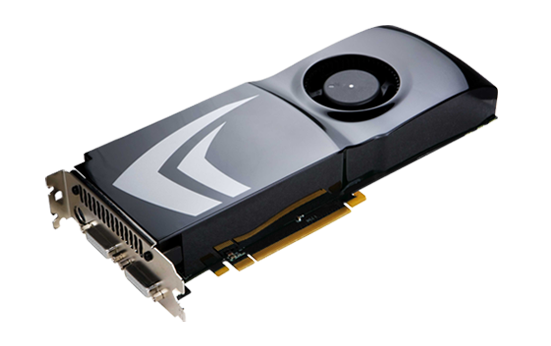 Product appearance may vary by manufacturer
NVIDIA GeForce GTS 150 (OEM Product)

Additional Views


The NVIDIA® GeForce® GTS 150 GPU raises the performance bar. With 128 cores, it sets a new standard for price and performance by offering everyone extreme HD gaming and a first-class entertainment experience.



OVERVIEW
FEATURES
SPECIFICATIONS

Beyond your imagination

Gaming and video watching capabilities are taken to the next level. With 128 screaming fast cores each running at a record high of 1836MHz, this is our most powerful single GeForce GTS 150 GPU. The PhysX™ technology enables a completely new class of physical gaming interaction that will blow you away. And with features such as picture-in-picture content for an interactive movie experience and color stretch video processing for breathtaking picture clarity, this graphics card takes you further than your expectations.


A complete solution

Unlock next generation platform features. With SLI, the GeForce GTS 150 GPU offers increased performance up to 2x in a dual SLI configuration and up to 2.8x in 3-way SLI1 mode.