>
>
>
>
Mosaic Technology
Display and Desktop Management
Professional software, tools and techniques


WHY LIMIT YOUR VIEW?
Whether you want to see your designs across eight displays or project your ideas in 4K, you can with NVIDIA® Mosaic™ multi- display technology. Featured in NVIDIA® Quadro and NVIDIA® NVS™ graphics card solutions, you can easily span any application across up to 16 high-resolution panels or projectors from a single workstation, without sacrificing performance or power.
Get advanced features, such as bezel correction, task bar spanning and NVIDIA® nView® desktop management software from the full range of NVIDIA GPUs featuring Mosaic technology. With Quadro high-end solutions, you get premium features with maximum graphics performance, including a seamless image display, projector overlap, and stereoscopic 3D support. By providing a range of offerings that scale in features and performance, you can easily configure a solution that lets you expand your view.
NVIDIA Mosaic Technology Key Features
Unified Desktop
The system views multiple displays as a single unified desktop environment without software customization or performance degradation.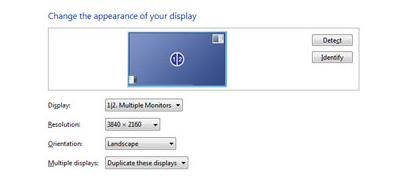 Seamless Image¹
See a flawless image without any tearing artifacts from a fully synchronized display environment across more than one card.

Bezel Correction
View a fully aligned image across multiple displays by accommodating for the gap between the monitors' bezels.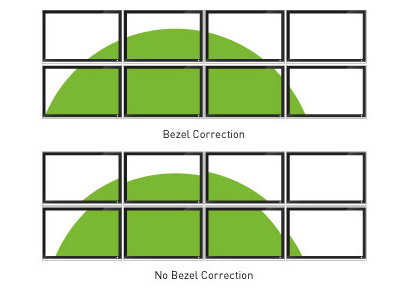 Projector Overlap²
Create a single, unified desktop image from multiple projectors that support blending.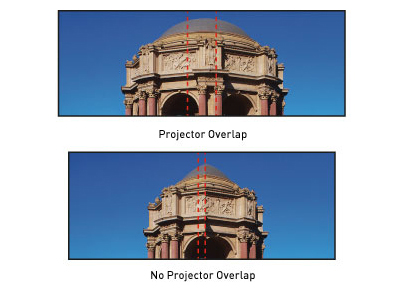 Desktop Management
Easily manage a multi-display environment with NVIDIA® nView® desktop management software. Have full control with complete flexibility to create a personalized desktop environment.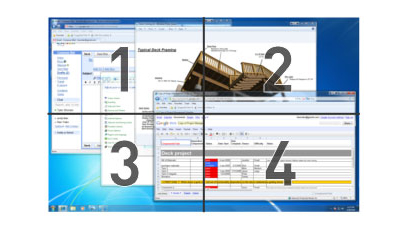 ¹ Available on M4000 and higher | ² Available on Quadro K1200 and higher, and on the NVS 510 and NVS 810