NETWORK-DELIVERED GPU ACCELERATION FOR GAMES, VIRTUAL DESKTOPS
AND CLOUD APPLICATIONS
The NVIDIA GRID portfolio of technologies leverages the power of the GPU and the world's best graphics applications to deliver GPU-accelerated applications and games over the network to any user. NVIDIA GRID GPUs are based on the NVIDIA Kepler™ GPU architecture, delivering fast, reliable, energy-efficient performance.
This architecture's virtualization capabilities lets multiple users simultaneously share GPUs with ultra-fast streaming display capability that eliminates lag, making a remote data center feel like it's next door. NVIDIA GRID software is a complete stack of GPU virtualization, remoting and session-management libraries that allows multiple users to experience graphics-intensive desktops, applications and games using GPUs. This enables exceptional capture, efficient compression, fast streaming, and low-latency display of high-performance games and enterprise applications.
FOR ENTERPRISE: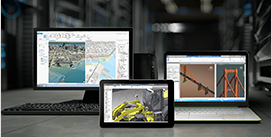 NVIDIA GRID accelerates virtualised desktops and applications.
FOR SERVICE PROVIDERS: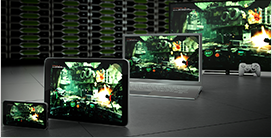 NVIDIA GRID Gaming enables amazing cloud gaming on any device, anywhere.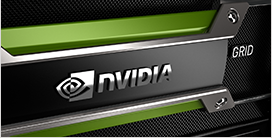 Click here
to enter your details and our Sales team will contact you.