>
>
NVIDIA Brings Its Next-Gen Kepler Architecture to the Top of its GeForce Notebook GPU Lineup
NVIDIA Brings Its Next-Gen Kepler Architecture to the Top of its GeForce Notebook GPU Lineup
NVIDIA GeForce GTX 680M GPU Unleashes Unprecedented Game Technology on Alienware M18x and M17x Notebooks
For more information, contact:
Vivek Padiyar
Perfect Relations
M +91.98923.06446
O +91.22.2436.7155
nvidia@perfectrelations.com
+44 (0) 118 903 3078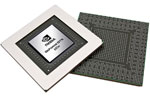 GeForce GTX 680M is the fastest, most advanced gaming notebook GPU ever built.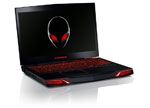 The GeForce GTX 680M GPU-powered Alienware M17x will be available with NVIDIA Optimus or NVIDIA 3D Vision.
The Alienware M18x notebook will be available with the GeForce GTX 680M in single GPU or SLI configurations.
TAIPEI, Taiwan and LOS ANGELES —Computex 2012 and E3 2012—June 5, 2012—NVIDIA today brings its next-generation NVIDIA® Kepler™ graphics architecture to the top of the GeForce notebook GPU lineup, with the launch of the NVIDIA GeForce® GTX 680M.
The fastest, most advanced1 gaming notebook GPU ever built, the GTX 680M GPU delivers unprecedented performance, incredible power efficiency and the world's most advanced gaming technology.
"The GeForce GTX 680M is the fastest mobile GPU ever, but it's more than just a speed king," said Rene Haas, vice president and general manager of the notebook business unit at NVIDIA. "It also offers an entire arsenal of next-gen gaming technology, along with Optimus technology for extended battery life."
GeForce 600M Series GPUs are built for superior performance and power efficiency. Only GeForce GPUs offer:
Adaptive V-sync – newly developed technology for a smoother gameplay experience
Advanced AA modes – for crisper images, including NVIDIA FXAA and new TXAA
NVIDIA Optimus™ technology – enabling extra-long battery life by automatically switching on the GPU only when it is needed
NVIDIA PhysX® support – for accelerated in-game physics
NVIDIA 3D Vision® 2 technology – for bigger, brighter, more comfortable 3D gaming
NVIDIA 3DTV Play™ software – for connecting notebooks to 3DTVs for the most immersive gaming experience to be had in a living room
High-performance NVIDIA Verde™ notebook drivers – offering day one game support and maximum compatibility
NVIDIA SLI® technology – Make the fastest notebook GPU even faster with up to double the gaming performance
NVIDIA CUDA® technology support – for high-performance GPU computing applications
Separately, Alienware announced its M17x and M18x gaming laptops will be available with GeForce GTX 680M GPUs in the next couple of weeks.
"The intense focus on performance and technology engineered into the 2GB GDDR5 NVIDIA GeForce GTX 680M is a perfect match for the Alienware M17x and M18x laptops," said Frank Azor, Alienware General Manager. "Whether a single graphics card on the 17x or dual GTX 680M's on the M18x, Alienware owners are going to love having this much power at their fingertips."
The Alienware M17x will be available with a GeForce GTX 680M GPU and NVIDIA Optimus technology or NVIDIA 3D Vision technology. The Alienware M18x notebook will be available with GeForce GTX 680M GPUs in single or SLI configurations before the end of the month.
The GeForce GTX 680M GPU is also available in MSI GT70 notebooks and gaming notebooks from Clevo channel partners such as Ava Direct, Maingear and Origin.
More information about the GeForce GTX 680M is available from //www.nvidia.in/object/geforce-gtx-680m-in.html. For more NVIDIA news, company and product information, videos, images and other information, please visit the NVIDIA newsroom.
About NVIDIA
NVIDIA (NASDAQ: NVDA) awakened the world to computer graphics when it invented the GPU in 1999. Today, its processors power a broad range of products from smartphones to supercomputers. NVIDIA's mobile processors are used in mobile phones, tablets and auto infotainment systems. PC gamers rely on GPUs to enjoy spectacularly immersive worlds. Professionals use them to create 3D graphics and visual effects in movies and to design everything from golf clubs to jumbo jets. And researchers utilize GPUs to advance the frontiers of science with high performance computing. The company has more than 5,000 patents issued, allowed or filed, including ones covering ideas essential to modern computing. For more information, see www.nvidia.in.
# # #
Certain statements in this press release including, but not limited to statements as to: the features, availability and benefits of the GeForce GTX 680M GPU are forward-looking statements that are subject to risks and uncertainties that could cause results to be materially different than expectations. Important factors that could cause actual results to differ materially include: global economic conditions; our reliance on third parties to manufacture, assemble, package and test our products; the impact of technological development and competition; development of new products and technologies or enhancements to our existing product and technologies; market acceptance of our products or our partners products; design, manufacturing or software defects; changes in consumer preferences or demands; changes in industry standards and interfaces; unexpected loss of performance of our products or technologies when integrated into systems; as well as other factors detailed from time to time in the reports NVIDIA files with the Securities and Exchange Commission, or SEC, including its Form 10-Q for the fiscal period ended April 29, 2012. Copies of reports filed with the SEC are posted on the company's website and are available from NVIDIA without charge. These forward-looking statements are not guarantees of future performance and speak only as of the date hereof, and, except as required by law, NVIDIA disclaims any obligation to update these forward-looking statements to reflect future events or circumstances.
© 2012 NVIDIA Corporation. All rights reserved. NVIDIA, the NVIDIA logo, 3D Vision, 3DTV Play, CUDA, GeForce, Kepler, Optimus, PhysX, SLI, Verde, are trademarks and/or registered trademarks of NVIDIA Corporation in the U.S. and other countries. Other company and product names may be trademarks of the respective companies with which they are associated. Features, pricing, availability, and specifications are subject to change without notice.
____________________________________________________
1Testing was conducting comparing the GeForce GTX 680M versus Radeon 7970M, running at a resolution of 1920x1080. Driver version used was 302.56 for 680M and cat 12.4 for Radeon. In 3Dmark Vantage P with PhysX enabled, 680M scored 25063 and AMD scored 20590. In Far Cry 2 Ultra-High 1xAA/AF, 680M scored 129.8 FPS while 7970M scored 112.6. Dirt 3 in Ultra 1xAA/AF, 680M scored 80 FPS while 7970M scored 64.5. For performance, a higher number is better.