>
>
NVIDIA Launches First GeForce GPUs Based on Next-Generation Kepler Architecture
NVIDIA Launches First GeForce GPUs Based on Next-Generation Kepler Architecture
GeForce GTX 680 for PC Gamers is Fastest, Most Efficient GPU Ever Built; GeForce GT 640M for Notebooks Puts the "Ultra" in Ultrabooks
For more information, contact:
Vivek Padiyar
Perfect Relations
M +91.98923.06446
O +91.22.2436.7155
nvidia@perfectrelations.com
+44 (0) 118 903 3078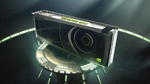 The new GeForce GTX 680 is the fastest and most powerful gaming GPU ever built.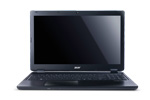 The new GeForce GT 640M puts the 'ultra' in the Acer Aspire M3-581TG Ultrabook.
SANTA CLARA, Calif.—March 22, 2012—NVIDIA today launched the first GPUs based on its next-generation Kepler™ graphics architecture, which deliver dramatic gaming performance and exceptional levels of power efficiency.
The result of some 1.8 million man-hours of work over five years, the Kepler architecture's first offerings bring unprecedented technical capabilities to both gaming desktops and Ultrabooks.
For desktop gaming, the NVIDIA® GeForce® GTX 680 GPU provides a faster, smoother and richer experience. For notebooks, the new lineup of GeForce 600M GPUs puts the "ultra" in Ultrabooks, enabling smaller, more powerful designs than were previously possible. Both are available immediately.
"The Kepler architecture stands as NVIDIA's greatest technical achievement to date," said Brian Kelleher, senior vice president of GPU engineering at NVIDIA. "It brings enormous performance and exceptional efficiency. Gamers will love the GTX 680's performance, as well as the fact that it doesn't require loud fans or exotic power supplies. Ultrabook users will love the GT 600M family for its performance and power efficiency."
Kepler is based on 28-nanometer (nm) process technology and succeeds the 40-nm NVIDIA Fermi architecture, which was first introduced into the market in March 2010.
GeForce GTX 680: A Marriage of Speed and Extreme Efficiency
The GeForce GTX 680 GPU brings impressive performance and extreme efficiency to the desktop gaming market, delivering a quiet, smooth, extremely fast experience.
Compared with the closest competitive product, the GeForce GTX 680 GPU is more than 300 percent faster in DirectX 11 tessellation performance1 and up to 43 percent faster in cutting-edge games such as Elder Scrolls V: Skyrim2, yet consumes 28 percent less power3. It also provides twice the performance per watt of the GeForce GTX 580, the flagship Fermi-based processor that it replaces.
Setting the standard for future enthusiast-class GPUs, the GeForce GTX 680 is built on an array of new technologies, including:
A new streaming multiprocessor block, known as SMX, that delivers twice the performance per watt of previous-generation products
Special board components, including acoustic dampeners, high-efficiency heat pipes and custom fins, that create a quiet gaming experience
NVIDIA GPU Boost technology, which dynamically adjusts GPU speeds to maximise gaming performance
New FXAA and TXAA antialiasing and Adaptive VSync technologies to enrich visual quality without compromising gaming performance
Support for up to four separate displays – three of them in 3D – off a single card for a massive 3D gaming experience
Manufactured on TSMC's new 28-nm process, with support for PCI-E Gen 3 and DX11.1
Mark Rein, vice president of Epic Games, creators of the award-winning Unreal Engine and billion-dollar "Gears of War" franchise, said: "The GTX 680 is amazing and completely redefines what an enthusiast-class GPU is. We have already shown outstanding success with the GTX 680, recently presenting our real-time Samaritan demonstration running on it along with a special preview of Unreal Engine 4 for select developers."
GeForce 600M GPU Family: Putting the "Ultra" In Ultrabooks
The NVIDIA GeForce 600M family of GPUs, when paired with the latest processor technology from Intel, enables Ultrabook and notebook PC designs that are thin, light and fast. Technological advances that set them apart from the competition include:
NVIDIA Optimus™ technology enables extra-long battery life by automatically switching the GPU on and off so it runs only when needed
NVIDIA Verde™ notebook drivers provide frequent performance improvements and rock-solid stability
NVIDIA PhysX® engine support brings games to life with realistic physics
Optional NVIDIA 3D Vision™ technology automatically converts more than 650 titles into immersive 3D
Optional NVIDIA 3DTV Play™ software connects 3D Vision-based notebooks to 3D TVs
NVIDIA SLI® technology links two NVIDIA GTX GPUs up to double gaming performance
"The Acer Aspire Timeline Ultra M3 brings a superior level of performance to the Ultrabook category," said Sumit Agnihotry, vice president of product marketing at Acer America. "With a GeForce GPU onboard, our thin and light Ultrabook does everything our customers want it to do, with no compromises."
Rene Haas, general manager of notebook products at NVIDIA, said: "Customers are about to see notebook manufacturers unveil a host of Ultrabooks that are truly worthy of the 'ultra' moniker. The more efficient and powerful GeForce 600M GPUs will raise performance from the Ultrabook segment all the way up to gaming notebooks. And they will be the most popular discrete GPUs used with Intel's upcoming Ivy Bridge processor."
Availability
The NVIDIA GeForce GTX 680 GPU is available now from the world's leading add-in card suppliers, including ASUS, EVGA, Gainward, KFA2 (Galaxy), Gigabyte, Inno3D, MSI, Palit, Point of View, PNY, Sparkle and Zotac. Expected pricing is INR 32,199.
The following manufacturers will be shipping Ultrabooks and notebooks based on the GeForce 600M family of GPUs: Acer, Asus, Dell, HP, Lenovo, LG, Samsung, Sony and Toshiba.
For more information about the new GeForce GTX 680, please visit //uk.geforce.com/whats-new/articles/introducing-the-geforce-gtx-680-gpu. For more information about GeForce 600M-Series GPUs, please visit: //uk.geforce.com/whats-new/articles/geforce-600m-notebooks-efficient-and-powerful.
For more NVIDIA news, company and product information, videos, images and other information, please visit the NVIDIA newsroom.
About NVIDIA
NVIDIA (NASDAQ: NVDA) awakened the world to computer graphics when it invented the GPU in 1999. Today, its processors power a broad range of products from smartphones to supercomputers. NVIDIA's mobile processors are used in cell phones, tablets and auto infotainment systems. PC gamers rely on GPUs to enjoy spectacularly immersive worlds. Professionals use them to create 3D graphics and visual effects in movies and to design everything from golf clubs to jumbo jets. And researchers utilise GPUs to advance the frontiers of science with high performance computing. The company has more than 4,500 patents issued, allowed or filed, including ones covering ideas essential to modern computing. For more information, see www.nvidia.in.
# # #
Certain statements in this press release including, but not limited to statements as to: the impact, benefits and availability of the Kepler graphics architecture and GeForce GTX 680 and GeForce 600M GPUs; and the effects of the company's patents on modern computing are forward-looking statements that are subject to risks and uncertainties that could cause results to be materially different than expectations. Important factors that could cause actual results to differ materially include: global economic conditions; our reliance on third parties to manufacture, assemble, package and test our products; the impact of technological development and competition; development of new products and technologies or enhancements to our existing product and technologies; market acceptance of our products or our partners products; design, manufacturing or software defects; changes in consumer preferences or demands; changes in industry standards and interfaces; unexpected loss of performance of our products or technologies when integrated into systems; as well as other factors detailed from time to time in the reports NVIDIA files with the Securities and Exchange Commission, or SEC, including its Form 10-Q for the fiscal period ended January 29, 2012. Copies of reports filed with the SEC are posted on the company's website and are available from NVIDIA without charge. These forward-looking statements are not guarantees of future performance and speak only as of the date hereof, and, except as required by law, NVIDIA disclaims any obligation to update these forward-looking statements to reflect future events or circumstances.
© 2012 NVIDIA Corporation. All rights reserved. NVIDIA, the NVIDIA logo, 3D Vision, 3DTV Play, GeForce, Kepler, Optimus, PhysX, SLI and Verde are trademarks and/or registered trademarks of NVIDIA Corporation in the U.S. and other countries. Other company and product names may be trademarks of the respective companies with which they are associated. Features, pricing, availability, and specifications are subject to change without notice.
________________________________________________________________
1 Based on the Microsoft sub D11 DX11 SDK benchmark with patch divisions set to 31. Comparing GTX 680 to Radeon HD 7970. Run at full screen 25x16 resolution with no AA. Graphics driver for HD 7970 was Catalyst 12.2 pre-certified. NVIDIA driver used was development driver 300.70.
2 Based on Elder Scrolls V: Skyrim "Indoors level." Comparing GTX 680 to Radeon HD 7970. Run at full screen 19x10 resolution with "Ultra" game settings. Graphics driver for HD 7970 was Catalyst 12.2 pre-certified. NVIDIA driver used was development driver 300.99.
3 Comparing TDP of 250 watts for the HD 7970 versus the 195 watts consumed by the GTX 680.