>
>
>
>
>
Multi-GPU for Media and Entertainment


TRANSFORM YOUR MEDIA-CREATION WORKFLOW
Digital video professionals are always looking for easier, faster ways to deliver great results. For example, working with more video streams and high-resolution camera formats, adding effects without slowing the system to a crawl, or working interactively with complex modeled characters or scenes that include real-world physics and effects.
Using the most powerful workstation can make a tremendous difference in delivering the fastest results with the least possible production costs. Industry-standard applications such Adobe Premiere Pro, Autodesk 3ds Max and Maya, Assimilate SCRATCH, and DaVinci Resolve enable multiple layers of digital effects. These include physical simulations such as cloth, hair, and water, as well as advanced image analysis and video encoding.
Multi-GPU systems address these challenges by combining the horsepower of two or more professional GPUs to deliver both high-performance graphics and parallel processing. This is a truly unique technology that helps transform video editing, effects, digital animation, rendering, and media-creation workflows and helps you realize your final project in a fraction of the time of a traditional single-GPU setup.
SUPPORT FOR MORE LAYERS AND EFFECTS
This is a great solution for providing editors with more effects, more layers, and faster encoding while working with more elements in real time.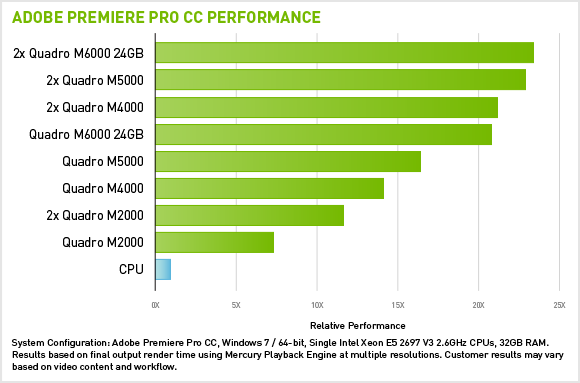 COMBINE ANIMATION AND SIMULATION
Digital animators can now realize a significant increase in interactivity for simulations with real-time changes.
ACCELERATE ALL YOUR MEDIA AND ENTERTAINMENT APPLICATIONS
NVIDIA engineers work closely with software vendors to ensure that multiple GPUs will function with all the speed, functionality, and reliability users demand.
| | | |
| --- | --- | --- |
| Application | Category | Benefits of Multiple GPUs |
| Adobe Premiere Pro CC | Editing | Faster render time and intelligent management of different plugins on multiple GPUs |
| Adobe After Effects CC | Motion Graphics | Significantly faster rendering times |
| Autodesk 3ds Max (using iray) | Modeling, Animation, Rendering (3D DCC) | Allows for real-time rendering |
| Blackmagic Design Davinci Resolve | Color Grading | Significantly faster rendering times |
| Otoy Octane Render | Rendering | Significantly faster rendering times |
Multi-GPU system tools
ENHANCE YOUR WORKFLOW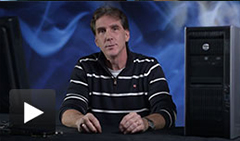 Video: Get faster perf in Premiere Pro CS6 and After Effects CS6 with Maximus and the HP Z820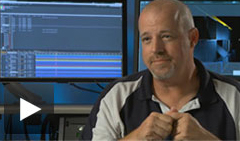 Video: NVIDIA Maximus Spurs Dramatic Changes in Digital Spatula Founder's Work and Life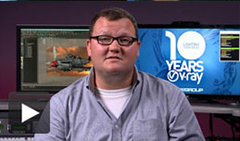 Video: Interactive 3D rendering with Maya and Vray RT 2.0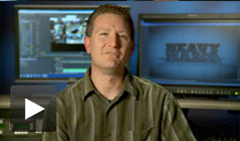 Video: See how NVIDIA Maximus accelerates editing and ray-tracing in Adobe CS6.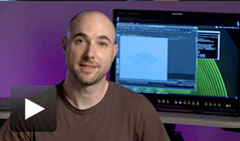 Video: Technology demonstration on how NVIDIA Maximus increases particle simulation
WHAT THE EXPERTS ARE SAYING
The Maximus system has changed my life. Its effect on my work and my life is nothing short of revolutionary.
— Steve Taylor, Digital Spatulas' Founder
With the Maximus system, no matter how many colors or modes or effects our colorists throw at a scene, they still get real-time playback.
— Lance Holte, Bandito Brothers'
Senior Director of Post-Production
I cannot describe in words how excited we are about what the Maximus platform can do… Everything worked seamlessly, there were no bugs or glitches, and the software processing loads were perfectly balanced. And amazingly, we were suddenly able to work in real time.
— James Fox, Owner of Dawnrunner
With the Maximus setup the feedback is so instant, I could make incremental changes separately and see the effects of a setting change in near real-time. For the first time I felt completely in control of the test render and its final look.
— Paul Nicholls, Co-Founder, Factory Fifteen
Maximus allowed Fusion to truly run as intended – as a real time, interactive experience with no hiccups at all...That reliability, fluidity, and the ability to give real time interactive feedback is absolutely critical for us. Before, we were afraid to try things because it would take too long to render, which would take us totally offline. Now that's not a concern, so I can explore more options and ultimately get higher quality results for our clients.
— Chad Capeland, Anatomical Travelogue
I can't overstate how much Maximus changed our workflow…Before if we were working on something like smoke elements, it was a very time consuming process where you had to allow for a lot of delay between iterations, and if you made a mistake you had to start from scratch. Now with Maximus and the added GPU acceleration from Jawset's TFD, we can work interactively. Shots that simply weren't feasible before, I can now easily complete in-house. Maximus is like having two workstations in one. The flexibility lets me try things that I never bothered to try before.
— Marc Leidy, Founder, Lightdog Films