Luciano Alibrandi
Director of Product PR - EMEAI
NVIDIA Ltd
lalibrandi@nvidia.com
T 33.1.55.63.84.92
F 33.1.55.63.85.10
M 33.6.07.40.54.98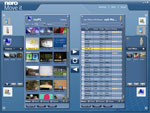 Nero Move it software reduces video encoding time by up to five times by utilizing NVIDIA's CUDA computing architecture found inside NVIDIA GPUs.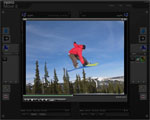 Nero Move it has faster video encoding, faster file transfers, and decreased CPU usage when NVIDIA GeForce GPUs are in your system.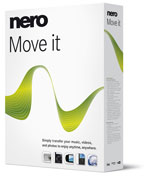 Nero Move it with support for NVIDA CUDA is available today at a suggested retail price of $49.99 and is a free update for current Nero Move it customers.
'Nero Move it' Gets 5-Fold Performance Boost From NVIDIA CUDA Architecture
Nero Move it Now Includes NVIDIA GeForce GPU-Accelerated Video Encoding for Faster Performance, Faster File Transfers, and Decreased CPU Usage
SANTA CLARA, CA — APRIL 23, 2009 — NVIDIA today announced that NERO has released an update to its Nero Move it software that reduces video encoding time by up to five times by utilising NVIDIA's CUDA computing architecture built inside select NVIDIA Graphics Processing Units (GPUs). NVIDIA CUDA technology dramatically reduces the time it takes to transfer video files to portable devices, while freeing up the CPU to perform other tasks.
Nero Move it is designed to allow consumers to effortlessly convert and share digital media content among a variety of popular entertainment devices. It is a complete software solution for collecting, organising, transferring, and publishing digital media files from one device to another, as well as for uploading digital content to online communities. By using CUDA technology to tap the massively parallel processing power of NVIDIA GPUs, Nero Move it converts videos in a fraction of the usual time, reducing the length of time to perform such tasks as customising an HD video for an iPod, from hours to mere minutes.
"Nero Move it is all about easy, hassle-free management of your digital media," said Kris Barton, executive vice president of global products, Nero AG. "NVIDIA CUDA allows you to move content between your mobile devices with incredible speed and convenience, so it's a perfect complement to Nero Move it."
Supporting all formats for music, videos and photos, Nero Move it lets you enjoy your multimedia files on the most popular portable and mobile devices, and take control of your digital media library.
"Applications that make our lives simpler rise to the top," said Michael Steele, general manager of visual consumer solutions at NVIDIA. "Nero Move it clearly achieves that goal with its sleek interface and unmistakably fast file conversion for video, audio, and photos. We're excited that NVIDIA GPUs and CUDA are enabling millions of consumers to enjoy this new Nero experience."
CUDA is NVIDIA's GPU computing architecture for massively parallel processing. The first CUDA GPU was introduced in November 2006 with the GeForce® 8800 and has been in every new GPU since, with more than 118 million CUDA-enabled GPUs in the market today.
Nero Move it is currently available worldwide with a suggested retail price of €49.99 and via online download from the Nero Online Shop. The version of Nero Move it with support for NVIDA CUDA is available today as a free update for current Nero Move it customers. For further information about Nero Move it and other Nero products, please visit www.nero.com.
About Nero
Nero, creators of liquid media technology, enables liquid content creation and distribution anytime, anywhere, and on any device. The company provides consumers with the freedom to simply enjoy their music, photos, and videos, regardless of hardware or file format, by taking a unique platform neutral, standards-based approach to solution development. More than 300 million units of Nero's trusted software solutions are used in the home, on the go, and professionally. Nero also provides strategic partners with cutting-edge applications, codecs, tools, software development kits, and programming interfaces for use with a variety of the latest platforms and devices. Products are available globally through hardware manufacturers, international partners, retailers, and directly through the Nero Online Shop at www.nero.com. Headquartered in Karlsbad, Germany, Nero maintains regional offices in: Karlsbad, Germany; Glendale, Calif., USA; Yokohama, Japan; and development centers in Karlsbad, Germany and Hangzhou, China.
About NVIDIA
NVIDIA (Nasdaq: NVDA) is the world leader in visual computing technologies and the inventor of the GPU, a high-performance processor which generates breathtaking, interactive graphics on workstations, personal computers, game consoles, and mobile devices. NVIDIA serves the entertainment and consumer market with its GeForce products, the professional design and visualisation market with its Quadro® products, and the high-performance computing market with its Tesla™ products. NVIDIA is headquartered in Santa Clara, Calif. and has offices throughout Asia, Europe, and the Americas. For more information, visit www.nvidia.co.in.
Certain statements in this press release including, but not limited to, statements as to: the benefits, features, impact, and capabilities of NVIDIA GeForce GPUs and CUDA; and the impact of CUDA in software development; are forward-looking statements that are subject to risks and uncertainties that could cause results to be materially different than expectations. Important factors that could cause actual results to differ materially include: development of more efficient or faster technology; adoption of the CPU for parallel processing; design, manufacturing or software defects; the impact of technological development and competition; changes in consumer preferences and demands; customer adoption of different standards or our competitor's products; changes in industry standards and interfaces; unexpected loss of performance of our products or technologies when integrated into systems as well as other factors detailed from time to time in the reports NVIDIA files with the Securities and Exchange Commission including its Form 10-K for the fiscal period ended January 25, 2009. Copies of reports filed with the SEC are posted on our website and are available from NVIDIA without charge. These forward-looking statements are not guarantees of future performance and speak only as of the date hereof, and, except as required by law, NVIDIA disclaims any obligation to update these forward-looking statements to reflect future events or circumstances.
# # #
© 2009 NVIDIA Corporation. All rights reserved. NVIDIA, GeForce, Quadro, Tesla, and CUDA, are registered trademarks and/or trademarks of NVIDIA Corporation in the United States and other countries. All other company and/or product names may be trade names, trademarks and/or registered trademarks of the respective owners with which they are associated. Features, pricing, availability, and specifications are subject to change without notice.
Nero® is a trademark of Nero AG and its subsidiaries. Any other product names are trademarks or registered trademarks of their respective owners. © 2009 Nero. All rights reserved.
Note to editors: If you are interested in viewing additional information on NVIDIA, please visit the NVIDIA Press Room at //www.nvidia.co.in/page/press_room.html