Arcsoft Launches Arcsoft Simhd™, For Upscaling Standard-Definition Files And DVD Videos To Near High-Definition Quality
Luciano Alibrandi
Director of Product PR - EMEAI
NVIDIA Ltd
lalibrandi@nvidia.com
T 33.1.55.63.84.92
F 33.1.55.63.85.10
M 33.6.07.40.54.98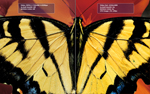 In this split-screen capture, the left half of the butterfly is in standard definition, and the right side of the butterfly is up scaled to near-HD quality using Arcsoft SimHD and the NVIDIA CUDA architecture.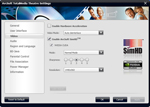 NVIDIA GPUs are the only processors that can process SimHD's sophisticated algorithms in real time.
SimHD is a plug-in for ArcSoft TotalMedia Theatre high-definition multimedia player. SimHD simply brings most standard-definition video to near high-definition quality by utilizing the NVIDIA® CUDA™ parallel computing architecture to solve complex calculations in a fraction of the time required on a CPU.
Arcsoft Launches Arcsoft Simhd™, For Upscaling Standard-Definition Files And DVD Videos To Near High-Definition Quality
Utilises NVIDIA CUDA architecture for exceptional video output while maintaining low CPU consumption
FREMONT, CALIFORNIA — APRIL 1, 2009 — ArcSoft, Inc. announced today the retail version of ArcSoft SimHD, a plug-in for ArcSoft TotalMedia™ Theatre, its universal high-definition multimedia player. SimHD is ArcSoft's in-house upscaling technology, which simply brings most standard-definition video to near high-definition quality. SimHD performs this video upscaling work by utilising the NVIDIA® CUDA™ parallel computing architecture to solve complex calculations in a fraction of the time required on a CPU.
"Our newly released upscaling technology, ArcSoft SimHD, is available now in retail to allow viewers to obtain an HD-like viewing experience on the PC from the existing standard DVDs," said George Tang, ArcSoft Vice President and General Manager of Video and Home Entertainment Group. "The partnership with NVIDIA is an important step for us in delivering such an extraordinary experience to users with extremely sufficient power usage."
TotalMedia Theatre takes advantage of the powerful graphics processing unit (GPU) in today's PCs by using the NVIDIA CUDA architecture to provide sufficient power for SimHD's intensive post processing algorithms. NVIDIA GPUs are the only processors that can process these sophisticated algorithms in real time. The application is compatible with millions of NVIDIA GPUs from the GeForce 8 Series onwards, including GeForce® and Quadro® lines.
"What a great way to upgrade your existing library of DVDs! All you need is TotalMedia Theatre and an NVIDIA GeForce GPU, and you can instantly turn your movies into near-HD quality," said Michael Steele, General Manager of Visual Consumer Solutions at NVIDIA. "ArcSoft SimHD is another great example of how GPU computing is changing the world and providing consumers with real value."
TotalMedia Theatre with SimHD technology is currently available as a TotalMedia Theatre plug-in for end users. For more information about the product, please visit //www.arcsoft.com/intouch/simhd_totalmedia3_nvidia.
About NVIDIA
NVIDIA (Nasdaq: NVDA), is the world leader in visual computing technologies and the inventor of the GPU, a high-performance processor which generates breathtaking, interactive graphics on workstations, personal computers, game consoles, and mobile devices. NVIDIA serves the entertainment and consumer market with its GeForce® graphics products, the professional design and visualisation market with its Quadro® graphics products, and the high-performance computing market with its Tesla™ computing solutions products. NVIDIA is headquartered in Santa Clara, Calif. and has offices throughout Asia, Europe, and the Americas. For more information, visit www.nvidia.co.in.
About ArcSoft
ArcSoft, Inc. is an industry leading software developer of multimedia technologies and applications across desktop and embedded platforms. Working closely with major OEM manufacturers, ArcSoft offers a full line of imaging and video solutions that enhance the features, performance, and user experience of mobile phones, digital cameras, optical drives, personal computers, and consumer electronics devices. For further details, visit www.arcsoft.com.
# # #
© 2009. All rights reserved. ArcSoft and the ArcSoft logo are registered trademarks of ArcSoft, Inc. ArcSoft TotalMedia is a trademark of ArcSoft, Inc. NVIDIA, the NVIDIA logo, CUDA, GeForce, Quadro, Teslaare trademarks and/ or registered trademarks of NVIDIA Corporation in the U.S.and other countries. Other company and product names may be trademarks of therespective companies with which they are associated.
Certain statements in this press release including, but not limited to, statements as to the benefits, features, impact, and capabilities of NVIDIA GeForce GPUs, Quadro and CUDA are forward-looking statements that are subject to risks and uncertainties that could cause results to be materially different than expectations. Important factors that could cause actual results to differ materially include: development of more efficient or faster technology; adoption of the CPU for parallel processing; design, manufacturing or software defects; the impact of technological development and competition; changes in consumer preferences and demands; customer adoption of different standards or our competitor's products; changes in industry standards and interfaces; unexpected loss of performance of our products or technologies when integrated into systems as well as other factors detailed from time to time in the reports NVIDIA files with the Securities and Exchange Commission including its Form 10-K for the fiscal period ended January 25, 2009. Copies of reports filed with the SEC are posted on our website and are available from NVIDIA without charge. These forward-looking statements are not guarantees of future performance and speak only as of the date hereof, and, except as required by law, NVIDIA disclaims any obligation to update these forward-looking statements to reflect future events or circumstances.