NVIDIA Corporation:
Luciano Alibrandi
Director of Product PR - EMEAI
NVIDIA Ltd
lalibrandi@nvidia.com
T 33.1.55.63.84.92
F 33.1.55.63.85.10
M 33.6.07.40.54.98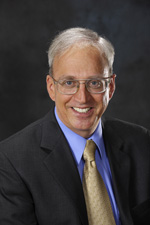 Bill Dally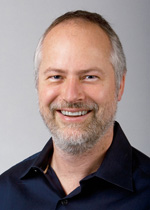 David Kirk
NVIDIA Names Stanford's Bill Dally Chief Scientist, VP Of Research
David Kirk Appointed NVIDIA Fellow
SANTA CLARA, CA –JANUARY 28, 2009 — NVIDIA Corporation today announced that Bill Dally, the chairman of Stanford University's computer science department, will join the company as Chief Scientist and Vice President of NVIDIA Research. The company also announced that longtime Chief Scientist David Kirk has been appointed "NVIDIA Fellow."
"I am thrilled to welcome Bill to NVIDIA at such a pivotal time for our company," said Jen-Hsun Huang, president and CEO, NVIDIA. "His pioneering work in stream processors at Stanford greatly influenced the work we are doing at NVIDIA today. As one of the world's founding visionaries in parallel computing, he shares our passion for the GPU's evolution into a general purpose parallel processor and how it is increasingly becoming the soul of the new PC. His reputation as an innovator in our industry is unrivalled. It is truly an honour to have a legend like Bill in our company."
"I would also like to congratulate David Kirk for the enormous impact he has had at NVIDIA. David has worn many hats over the years – from product architecture to chief evangelist. His technical and strategic insight has helped us enable an entire new world of visual computing. We will all continue to benefit from his valuable contributions."
About Bill Dally
At Stanford University, Dally has been a Professor of Computer Science since 1997 and Chairman of the Computer Science Department since 2005. Dally and his team developed the system architecture, network architecture, signaling, routing and synchronisation technology that is found in most large parallel computers today. At Caltech he designed the MOSSIM Simulation Engine and the Torus Routing chip which pioneered "wormhole" routing and virtual-channel flow control. His group at MIT built the J-Machine and the M-Machine, experimental parallel computer systems that pioneered the separation of mechanism from programming models and demonstrated very low overhead synchronisation and communication mechanisms. He is a cofounder of Velio Communications and Stream Processors, Inc. Dally is a Fellow of the American Academy of Arts & Sciences. He is also a Fellow of the IEEE and the ACM and has received the IEEE Seymour Cray Award and the ACM Maurice Wilkes award. He has published over 200 papers, holds over 50 issued patents, and is an author of the textbooks, Digital Systems Engineering and Principles and Practices of Interconnection Networks.
About David Kirk
David Kirk has been with NVIDIA since January 1997. His contribution includes leading NVIDIA® graphics technology development for today's most popular consumer entertainment platforms. In 2006, Dr. Kirk was elected to the National Academy of Engineering (NAE) for his role in bringing high-performance graphics to personal computers. Election to the NAE is among the highest professional distinctions awarded in engineering. In 2002, Dr. Kirk received the SIGGRAPH Computer Graphics Achievement Award for his role in bringing high-performance computer graphics systems to the mass market. From 1993 to 1996, Dr. Kirk was Chief Scientist, Head of Technology for Crystal Dynamics, a video game manufacturing company. From 1989 to 1991, Dr. Kirk was an engineer for the Apollo Systems Division of Hewlett-Packard Company. Dr. Kirk is the inventor of 50 patents and patent applications relating to graphics design and has published more than 50 articles on graphics technology. Dr. Kirk holds B.S. and M.S. degrees in Mechanical Engineering from the Massachusetts Institute of Technology and M.S. and Ph.D. degrees in Computer Science from the California Institute of Technology.
About NVIDIA
NVIDIA (Nasdaq: NVDA) is the world leader in visual computing technologies and the inventor of the GPU, a high-performance processor which generates breathtaking, interactive graphics on workstations, personal computers, game consoles, and mobile devices. NVIDIA serves the entertainment and consumer market with its GeForce® products, the professional design and visualisation market with its Quadro® products, and the high-performance computing market with its Tesla™ products. NVIDIA is headquartered in Santa Clara, Calif. and has offices throughout Asia, Europe, and the Americas. For more information, visit www.nvidia.co.in.
Certain statements in this release including, but not limited to, statements as to: the benefits and impact of the GPU; and NVIDIA's impact on visual computing are forward-looking statements that are subject to risks and uncertainties that could cause results to be materially different than expectations. Important factors that could cause actual results to differ materially include: development of more efficient or faster technology; adoption of the CPU for parallel processing; design, manufacturing or software defects; the impact of technological development and competition; changes in consumer preferences and demands; customer adoption of different standards or our competitor's products; changes in industry standards and interfaces; unexpected loss of performance of our products or technologies when integrated into systems as well as other factors detailed from time to time in the reports NVIDIA files with the Securities and Exchange Commission including its Form 10-Q for the fiscal period ended October 26, 2008. Copies of reports filed with the SEC are posted on our website and are available from NVIDIA without charge. These forward-looking statements are not guarantees of future performance and speak only as of the date hereof, and, except as required by law, NVIDIA disclaims any obligation to update these forward-looking statements to reflect future events or circumstances.
###
Copyright © 2009 NVIDIA Corporation. All rights reserved. NVIDIA, the NVIDIA logo, GeForce, Quadro, and Tesla are trademarks and/or registered trademarks of NVIDIA Corporation in the U.S. and/or other countries. All other company and/or product names may be trade names, trademarks, and/or registered trademarks of the respective owners with which they are associated.