NVIDIA Corporation:
Varun Dubey
Product PR Manager - India
NVIDIA Ltd
vdubey@nvidia.com

FOR IMMEDIATE RELEASE: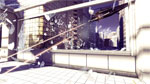 "With the "Graphics Plus" capability of NVIDIA GeForce GPUs, including the stellar NVIDIA PhysX physics engine, the world of Mirror's Edge comes to life with real affects of wind, objects and weapons impacting real-time game play."
DICE Puts Faith In NVIDIA Physx Technology For Mirror's Edge
Highly Acclaimed First-Person Action Adventure Game Utilises NVIDIA PhysX Technology to Take Gamers on an Awe-Inspiring Adventure
SANTA CLARA, CA—NOVEMBER 20, 2008—In the award-winning videogame Mirror's Edge™, DICE, an Electronic Arts Inc. studio, introduces players to a new heroine named Faith. Faith belongs to a network of couriers called 'runners' who use acrobatic moves to transport confidential information across the cityscape of rooftops and aerial skyways to avoid being detected. To deliver this never-before-seen sense of movement and perspective, DICE has turned to NVIDIA® PhysX™ technology to give gamers an eye-popping experience on the PC.
"Faith's world in Mirror's Edge is visceral, immediate, and very dangerous; it is imperative that the gameplay reflect this level of urgency," said Owen O'Brien, Senior Producer at DICE. "NVIDIA PhysX technology affords us the ability to bring a totally new level of immersion to the game, and by doing so, gamers can truly become part of the world."
With the NVIDIA PhysX physics engine, the world of Mirror's Edge comes to life with real affects of wind, weapons impact, and in-game movements. Every-day objects within the game become part of the overall experience. Cloth, flags, and banners can now impact weapons and players; ground fog interacts with the player's footsteps; explosions fill the air with smoke and debris; and weapon impacts are enhanced with interactive particles.
On the PC, PhysX technology harnesses the power of CUDA™, NVIDIA's general-purpose, parallel-computing architecture, to handle 10-20 times more visual complexity than what's possible without a GeForce® CUDA-enabled GPU. And unlike competitors' solutions, which do not offer hardware-scaling capabilities, only PhysX technology leverages the best of both CPU and GPU architectures to deliver the ultimate, immersive, user experience. With over 100 million CUDA-compatible GeForce 8 Series and higher GPUs shipped to date, PhysX technology has the largest installed base of general-purpose, parallel-computing processors to run on.
"If you love intense combat scenes, fast-paced chases, and sky-high adventures then Mirror's Edge is the game for you," said Ujesh Desai, vice president of GeForce desktop business at NVIDIA. "Gamers will appreciate the greater freedom of movement, including sliding under barriers, tumbling, wall-running, and shimmying across ledges—all within an environment that is dynamic and immersive, delivered in part by our PhysX technology".
Consisting of a robust physics engine, API, and middleware software, NVIDIA PhysX technology is interactive entertainment's most pervasive physics engine and is already included in more than 140 shipping titles for PLAYSTATION 3 computer entertainment system, Xbox 360® computer and video game system from Microsoft, Wii, and the PC.

About Mirror's Edge
Mirror's Edge was awarded "Best Xbox 360 Game" at the GC Developers Conference in Leipzig, Germany. It also received the Game Critics Award for "Best Original Game" at E3 in July. Mirror's Edge shipped to retail stores worldwide on November 11th for the PLAYSTATION®3 computer entertainment system and the Xbox 360® videogame and entertainment system. The PC version of Mirror's Edge will ship in January 2009 to retailers worldwide. For more information about the game, please visit www.mirrorsedge.com.
About Electronic Arts
Electronic Arts Inc. (EA, NASDAQ: ERTS), headquartered in Redwood City, California, is the world's leading interactive entertainment software company. Founded in 1982, the Company develops, publishes, and distributes interactive software worldwide for video game systems, personal computers, cellular handsets and the Internet. Electronic Arts markets its products under four brand names: EA SPORTSTM, EATM, EA SPORTS Freestyle TM and POGOTM. In fiscal 2008, EA posted GAAP net revenue of $3.67 billion and had 27 titles that sold more than one million copies. EA's homepage and online game site is www.ea.com. More information about EA's products and full text of press releases can be found on the Internet at //info.ea.com.
EA, EA SPORTS, EA SPORTS Freestyle and POGO are trademarks or registered trademarks of Electronic Arts Inc. in the U.S. and/or other countries. Mirror's Edge is a trademark or registered trademark of EA Digital Illusions CE AB. PlayStation" and "PLAYSTATION" are registered trademark of Sony Computer Entertainment Inc. Microsoft, Xbox and Xbox 360 are trademarks of the Microsoft group of companies and is used under license. Wii is a trademark of Nintendo. All other trademarks are the property of their respective owners.
About NVIDIA
NVIDIA (Nasdaq: NVDA) is the world leader in visual computing technologies and the inventor of the GPU, a high-performance processor which generates breathtaking, interactive graphics on workstations, personal computers, game consoles, and mobile devices. NVIDIA serves the entertainment and consumer market with its GeForce products, the professional design and visualisation market with its Quadro® products, and the high-performance computing market with its Tesla™ products. NVIDIA is headquartered in Santa Clara, Calif. and has offices throughout Asia, Europe, and the Americas. For more information, visit www.nvidia.co.in.
Certain statements in this press release including, but not limited to, statements as to: the benefits, features, impact, and capabilities of NVIDIA GeForce GPUs, NVIDIA PhysX technology, and CUDA; the impact of physics on video games; and the release of Mirror's Edge are forward-looking statements that are subject to risks and uncertainties that could cause results to be materially different than expectations. Important factors that could cause actual results to differ materially include: development of more efficient or faster technology; adoption of the CPU for parallel processing; design, manufacturing or software defects; the impact of technological development and competition; changes in consumer preferences and demands; customer adoption of different standards or our competitor's products; changes in industry standards and interfaces; unexpected loss of performance of our products or technologies when integrated into systems as well as other factors detailed from time to time in the reports NVIDIA files with the Securities and Exchange Commission including its Form 10-Q for the fiscal period ended July 27, 2008. Copies of reports filed with the SEC are posted on our website and are available from NVIDIA without charge. These forward-looking statements are not guarantees of future performance and speak only as of the date hereof, and, except as required by law, NVIDIA disclaims any obligation to update these forward-looking statements to reflect future events or circumstances.
###
Copyright © 2008 NVIDIA Corporation. All rights reserved. NVIDIA, the NVIDIA logo, GeForce, Quadro, CUDA and Tesla are trademarks and/or registered trademarks of NVIDIA Corporation in the U.S. and other countries. Other company and product names may be trademarks of the respective companies with which they are associated. Features, pricing, availability, and specifications are subject to change without notice.
Note to editors: If you are interested in viewing additional information on NVIDIA, please visit the NVIDIA Press Room at //www.nvidia.in/page/press_room.html
###
NVIDIA, the NVIDIA logo, and Tesla, CUDA, Quadro, and GeForce are trademarks and/or registered trademarks of NVIDIA Corporation in the U.S. and other countries. Other company and product names may be trademarks of the respective companies with which they are associated.