NVIDIA Corporation:
Varun Dubey
Product PR Manager - India
NVIDIA Ltd
vdubey@nvidia.com

FOR IMMEDIATE RELEASE: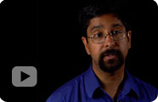 The new family of GeForce® GTX 200 graphics processors (GPUs) go
beyond gaming
. Vijay Pande, associate professor of chemistry, Stanford University and director of the Folding@home project discusses Stanford University's distributed computing computational program combines the computing horsepower of millions of consumer GPUs to simulate protein folding to help find cures for diseases such as Alzheimer's or Parkinson's.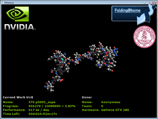 With the computing processing power of the GeForce GTX family, applications such as Folding@Home and others can run upwards of 140 times faster on an NVIDIA general-purpose parallel processor than on some of today's traditional CPUs.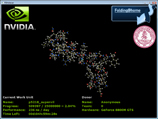 Developers are recognizing that the value of a graphics processing unit (GPU) transcends gaming, and an increasing number of applications are being written that use the GPU for straight, non-graphical computational tasks. The Stanford Folding@home project is the latest example in the expanding list of non-gaming applications for GPUs.
NVIDIA dramatically accelerates the search for a cure
GeForce GPU Runs Folding@home Protein Simulations 140 Times Faster Than Traditional Processors
SANTA CLARA, CA—JULY 28, 2008—Stanford University's distributed computing program Folding@home has become a major force in researching cures to life-threatening diseases such as cancer, cystic fibrosis, and Parkinson's disease by combining the computing horsepower of millions of processors to simulate protein folding. The Folding@home project is the latest example in the expanding list of non-gaming applications for graphics processing units (GPU). By running the Folding@home client on an NVIDIA® GeForce® GPU, protein-folding simulations can be done 140 times faster than on some of today's traditional CPUs.
"The impact of GeForce GPUs on protein folding simulations was immediate and dramatic," said Vijay Pande, associate professor of chemistry, Stanford University and director of the Folding@home project. "Teams that are folding with GeForce GPUs are seeing their production skyrocket. Applying that kind of processing power to Folding@home changes the whole dynamic of the project and could significantly reduce the time it takes to carry out our biomedical research."
The Folding@home project has amassed a large following of computer enthusiasts who compete in teams to churn through as many data units as possible. Their unofficial stats are organised by and displayed at ExtremeOverclocking.com. It took the NVIDIA internal folding team only two weeks to move ahead of 90% of all teams, using only 10 machines. After expanding the team to include more GPUs, the NVIDIA team has moved inside the top 0.1% of teams in all-time total production in less than a month.
Other folding teams are also seeing their status rise as a result of the NVIDIA Folding@home client.
"We saw the completed work double for our PC Games Hardware Folding team as a result of many team members installing the NVIDIA Folding client," said Carsten Spille, editor at PC Games Hardware. "We are passing many teams every day and we have finally reached our goal of being one of the top 100 folding teams in the world."

Protein Folding
Proteins assemble themselves through a process biologists call "folding." The goal of the Folding@home project is to understand protein folding, misfolding, and related diseases. Folding@home simulates protein folding in order to understand how proteins fold so quickly and reliably and to learn about what happens when proteins do not fold correctly. Diseases such as Alzheimer's disease, cystic fibrosis, BSE (Mad Cow disease), an inherited form of emphysema, and many cancers are believed to result from protein misfolding.
About NVIDIA
NVIDIA (Nasdaq: NVDA) is the world leader in visual computing technologies and the inventor of the GPU, a high-performance processor which generates breathtaking, interactive graphics on workstations, personal computers, game consoles, and mobile devices. NVIDIA serves the entertainment and consumer market with its GeForce products, the professional design and visualisation market with its Quadro® products, and the high-performance computing market with its Tesla™ products. NVIDIA is headquartered in Santa Clara, California, and has offices throughout Asia, Europe, and the Americas. NVIDIA's inaugural NVISION 08 conference will be held August 25-27, 2008 in San Jose, California. For more information, visit www.nvidia.co.uk and www.nvision2008.com.
Certain statements in this press release including, but not limited to, statements as to: the benefits, features, performance and capabilities of NVIDIA GeForce GPUs and the NVIDIA Folding client; the benefits and impact of Folding@Home program; and the non-gaming applications for GPUs, are forward-looking statements that are subject to risks and uncertainties that could cause results to be materially different than expectations. Important factors that could cause actual results to differ materially include: our reliance on third parties to manufacture, assemble and test our products; development of faster or more efficient GPU or CPU technology; unexpected loss of performance of our products when integrated into systems; the impact of technological development and competition; design, manufacturing or software defects; changes in industry standards and interfaces as well as other factors detailed from time to time in the reports NVIDIA files with the Securities and Exchange Commission including its Form 10-Q for the fiscal period ended April 27, 2008. Copies of reports filed with the SEC are posted on our website and are available from NVIDIA without charge. These forward-looking statements are not guarantees of future performance and speak only as of the date hereof, and, except as required by law, NVIDIA disclaims any obligation to update these forward-looking statements to reflect future events or circumstances.
###
NVIDIA, the NVIDIA logo, and Tesla, CUDA, Quadro, and GeForce are trademarks and/or registered trademarks of NVIDIA Corporation in the U.S. and other countries. Other company and product names may be trademarks of the respective companies with which they are associated.