Project Inspire 2014
Project Inspire, a much-loved tradition at NVIDIA, uses the funds that would have been spent on a holiday party and invests them in a community project. Employees and their families volunteer side by side with other community members to transform a local school or other nonprofit organization.
"Events and actions like Project Inspire set great examples for our youth and community."
- Don Onorati, Hardware Engineering.
Although Project Inspire began at our Santa Clara headquarters, many of our offices around the globe now hold their own events.
Here's what Project Inspire accomplished in 2014:
Santa Clara, California
Some 1,500 NVIDIANs, family and community members came together to transform nearby Fischer Middle School in Santa Clara's eighth annual Project Inspire event. Volunteers logged 6,500+ hours of work to create an inspiring setting for students to learn and a welcoming space to gather outside of school hours. Learn more.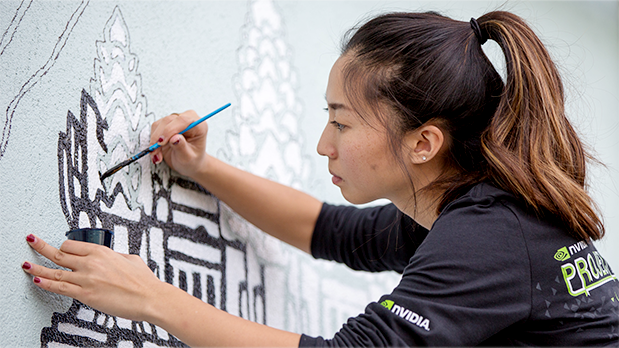 Austin, Texas
More than 50 employees and family members participated in our Austin office's second Project Inspire event. Volunteers tackled a variety of projects including painting and landscaping to transform the Williamson-Burnet County Opportunities facility, which provides social services and child development programs to families in need.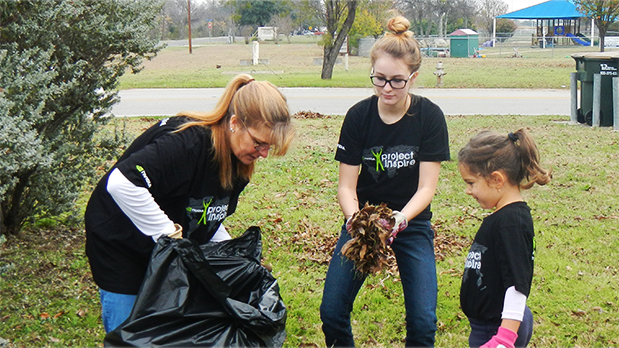 Beaverton, Oregon
Employees in our Beaverton office spent the day helping to renovate the campus of Brown Middle School in the site's third Project Inspire event. They painted, landscaped and cleaned classroom windows to ensure that the students could return to a safe, welcoming school.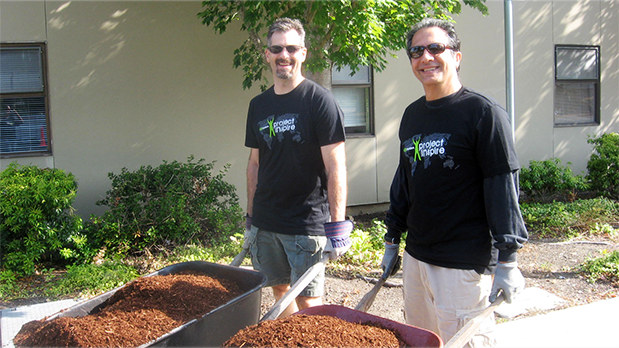 Courbevoie, France
In their first official Project Inspire event, Courbevoie staffers returned to the Centre Franchemont school, transforming a classroom and the school's entrance. The office first assisted the school in 2012 in a smaller event by renovating common areas. Serving more than 60 special-needs students, the school now offers a more welcoming place for learning and care.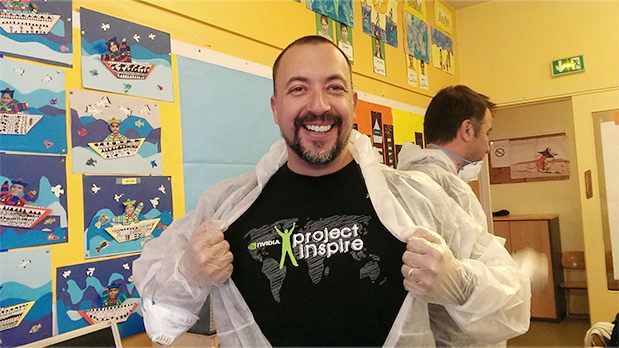 Durham, North Carolina
In the Durham office's second Project Inspire event, employees and their families spent the day sprucing up the site of East Durham Children's Initiative, a local organization dedicated to helping underserved youth stay in school and graduate from high school. Volunteers repaired and repainted a playground fence, spread wood chips and landscape the site, and assembled racks to help the organization store supplies and other donated items.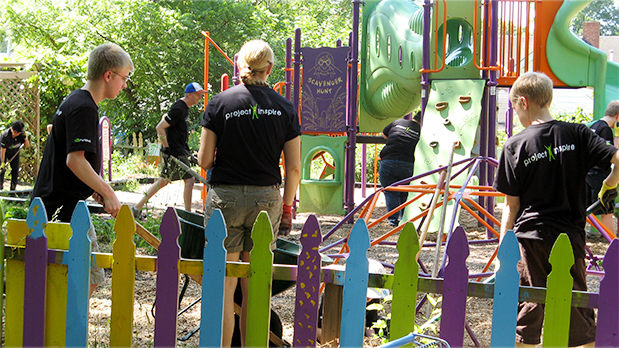 Fort Collins, Colorado
Our Fort Collins office teamed up with Habitat for Humanity for its first Project Inspire event. Employees and their families helped construct homes that will be made available to local low-income families in need of safe and affordable housing.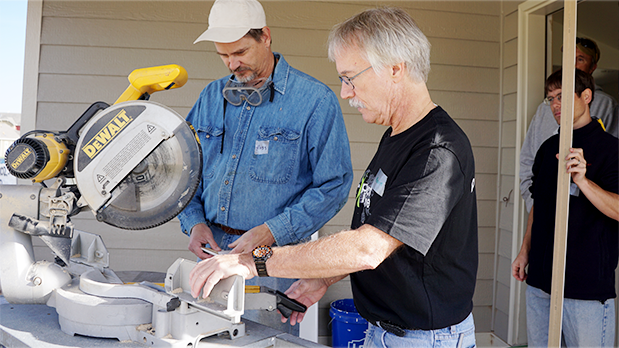 St. Louis, Missouri
St. Louis employees and their families again partnered with Habitat for Humanity in the office's third Project Inspire event, helping to give local low–income families a safe place to live. After a slow start due to threatening thunderstorms, the group smoothly completed their tasks, putting in 120 hours of work on finishing basement studs, securing roof trusses and moving gravel.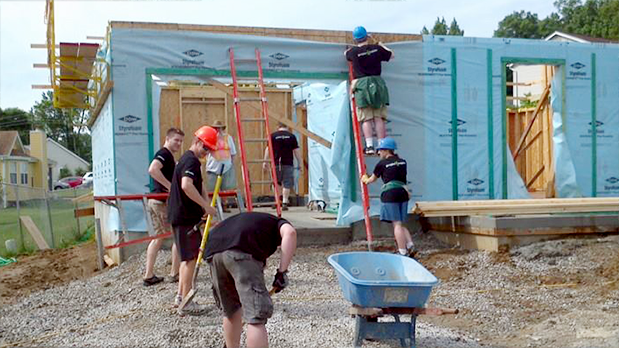 Westford, Massachusetts
The Boys and Girls Club of Greater Lowell, outside Boston, got a makeover as part of our Westford office's second Project Inspire event. Nearly 50 NVIDIANS participated, notching up a combined 200-plus volunteer hours. They created a new wrestling room, painted a dance and theater space and decorated a learning center.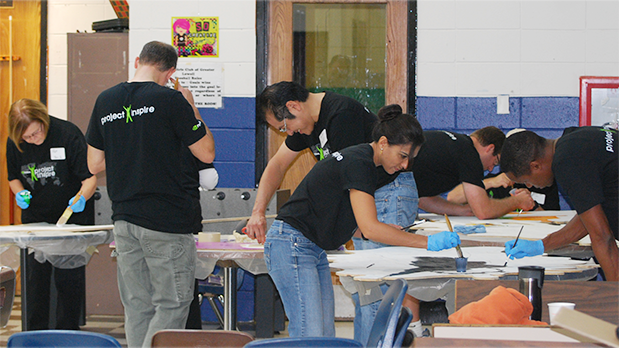 Würselen, Germany
Staffers in Würselen partnered with Maria im Tann for the office's sixth Project Inspire event. Volunteers devoted nearly 100 hours to support the organization, which offers a variety of services for young people with disabilities or troubled social backgrounds. They built a shade structure, assembled a rabbit hutch and completed various planting and landscaping projects.