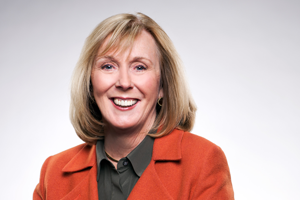 Deb Shoquist, EVP Operations, NVIDIA

For the 3rd year in a row, Deb (far right) has sponsored the American Cancer Society Silicon Valley's breast cancer walk.
Letter from EVP, Operations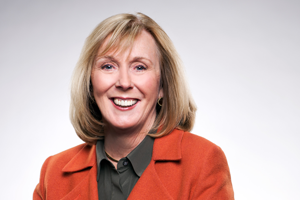 Deb Shoquist, EVP Operations, NVIDIA

For the 3rd year in a row, Deb (far right) has sponsored the American Cancer Society Silicon Valley's breast cancer walk.
Researchers and developers the world over are working to improve lives through technology. And NVIDIA is passionate about creating innovative products to help them succeed.
Consumers and businesses that care about climate change and resource conservation particularly value NVIDIA's inherently energy-efficient products. A great many of our stakeholders understand that social and environmental responsibility is imperative for not only society but also for business to thrive in an ever-more complex world. Those same stakeholders appreciate—and in many cases support—our ongoing efforts to integrate resource efficiency and respect for global human rights into our operations.
Numerous individuals from across the company guide our approach to corporate sustainability and responsibility. They work together to identify priority issues and integrate feedback from key external stakeholders. In 2014, they established three key objectives for the company, which help guide us to become more sustainable. They are:
Operational efficiency and excellence
Employee recruitment and retention
Risk and reputation management
Within these areas, we focus on initiatives such as increasing employee diversity; improving the employee experience; minimizing risk in our supply chain; and responding to the increasing requests from investors to improve our performance and transparency around key issues related to corporate responsibility.
This Corporate Responsibility Report — our sixth — describes these objectives, identifies our priority issues and strategies to address them, and discusses our 2014 performance. We adhere to the Global Reporting Initiative, an internationally recognized standard, in our disclosures and reporting processes .
In this report, you'll learn how we address our priority issues by:
Designing products that maximize performance and minimize energy use
Managing our suppliers from a social, ethical and environmental perspective
Enabling innovation globally and supporting the developers who use our products
Setting goals and carefully monitoring our progress toward them
Addressing the needs of a broad variety of stakeholders while also becoming a better managed, more efficient, and more successful company
You'll learn about our achievements over the past year, which include:
Making progress against key objectives to improve operational efficiency, strengthen recruiting and manage CSR risks and opportunities
Streamlining our conflict minerals program to improve supplier communication and better respond to customer requests
Intensifying efforts to ensure that manufacturers in our supply chain fully understand and comply with our requirements for social and environmental responsibility, as well as efforts that go beyond compliance and regulations
Claiming recognition as a corporate responsibility leader through our debut on the Dow Jones Sustainability Index
Also in this report, you'll learn about challenges we face in addressing the expectations of a broad variety of stakeholders in an increasingly complex world. Among them:
Dramatically increased stakeholder interest in how we address key environmental, social and governance issues
A complex supply chain, which must be monitored and managed to ensure that all partners are doing their part to achieve sustainability
A lack of diversity within the technology industry, which we are addressing by devising a plan to increase our own diversity and invest in a future workforce of diverse youth interested in engineering careers
An expanding NVIDIA workforce, for which we want to provide safe, healthy workplaces while maintaining the smallest environmental footprint possible
A new set of risks and opportunities (safety, sustainability, etc.) related to growing our brand with direct-to-consumer products
Our ability to address these and other challenges in the short and medium term will enable us to continue to increase our operational effectiveness; attract and retain top talent; manage our risk; and bring greater value over the longer term to customers, investors and other stakeholders.
While we have made headway this year, we are never content to rest on our laurels. We strive for continuous improvement and understand that only by partnering with our customers, employees, suppliers and investors will we be able to shape the kind of future we envision for coming generations.
Sincerely,

Debora Shoquist
EVP, Operations, NVIDIA