Our Programs



Diverse programs with deep impact
The NVIDIA Foundation's diverse programs make an impact at many levels. Our programs range from strategic grants aimed at solving the global cancer crisis to one-on-one tutoring and mentoring.
"
I'm proud to work for a company that takes giving back seriously.
— NVIDIA employee
"
Compute the Cure
Our Compute the Cure strategic initiative provides funding to cancer researchers and organizations that provide patient support services. We also raise money to support cancer-focused organizations.

Education Initiatives
The NVIDIA Foundation's education initiatives offer global employees a variety of year-round volunteer opportunities aimed at giving K-12 students the tools they need to succeed in learning.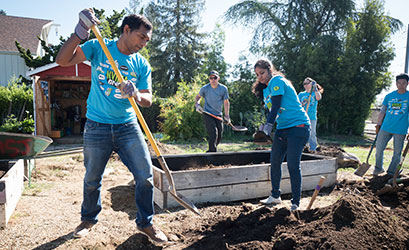 Matching Gifts
We support employees in their personal giving by offering matching funds for donations to recognized nonprofits. All employees receive up to $1,000 per year to match their financial and time donations.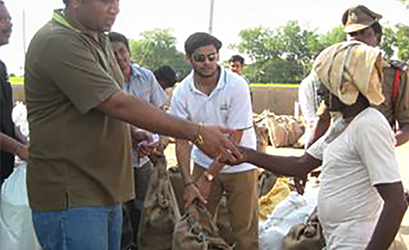 Disaster Relief
When a major disaster or natural catastrophe occurs in a country where NVIDIA has an office, the NVIDIA Foundation helps shape the company's response.