Mumbai, Jan 21 2009 - Acer India has partnered with NVIDIA to offer CUDA enabled desktops and notebooks to its customers. By harnessing the power of the GPU in the computer, performance enhancements are achieved.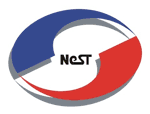 NeST is a technology company which offers customized software and hardware development services for engineering applications and product development services for customers worldwide. NeST Software, is a division of SFO Technologies and part of the NeST Group of companies. The group provides customized services and solutions in the area of software development, embedded product development, hardware manufacturing, optronics, fiber optics, broadband and electronics R&D . Visit www.nestsoftware.com or www.nestgroup.net for more information.
Nest Software as an early adaptor of multi-core technology has expertise and experience in multicore computing and have successfully adapted the technology to the benefit of customers in various vertical domains like in Medical , Industrial and High Performance Computing. NeST's core strengths in this area are its experience in computing intensive applications, development of heavily concurrent software, GPU/ CUDA programming, HLSL and OpenGL. NeST also specializes in porting CPU algorithms to run in GPU.
The NeST Group has several hardware and software facilities spread across Trivandrum, Cochin, Bangalore and Mysore in India and in the USA. The NeST Software Division is certified at ISO 9001 and ISO 27001. NeST is also assessed at CMMI Level 5 and ASPICE Level 5. With some of the world's leading corporations as customers, NeST has business operations in the United States, Canada, Australia, Japan, Europe & Middle-East.