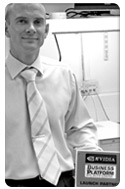 COMPUSYS plc. is a British owned systems integrator supplying and supporting a broad range of products and services, including our own range of PCs and servers plus mobile, storage, networking and telecommunications solutions. It is the preferred supplier of IT products and service solutions to a large number of education, local and central government, emergency services and corporate organisations.
"The benefits of the NVIDIA Business Platform allow Compusys to promote commercial solutions based on AMD CPUs with a level of confidence that was historically not possible. Compusys plc. is very proud to announce its alliance with NVIDIA on the launch of the NVIDIA Business Platform." —Darren Matthews Director of Product, Compusys PLC
Challenge
Until now any commercial or public sector customers that required product stability on desktop solutions had no option except to buy Intelbased products. Our customers perceived that AMD solutions did not have a place in the corporate world.
Solution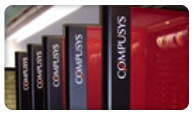 The NVIDIA Business Platform and AMD Commercial Stable Image Platform mean Compusys is now enabled to challenge this perception and proactively target commercial market sectors. The NVIDIA Business Platform offers a number of benefits, such as reduced IT costs, comprehensive security features and guaranteed component quality, which make this a very attractive offering for public sector organisations, as well as small and medium sized businesses.
Impact
Customers are now aware that factors like total cost of ownership and return on investment are just as important as performance when procuring desktop solutions. NVIDIA Business Platform messaging is helping Compusys to educate customers about the program's unique features: this is the only certified business PC solution for channel customers and the only stable image program spanning integrated and discrete graphics configurations.
We are the prefered supplier.
For more information on NVIDIA Business Platform solutions, visit www.nvidia.co.in/nbp