Product PR:
Varun Dubey
Product PR Manager - India
Tel: +91 9960611026
vdubey@nvidia.com
FOR IMMEDIATE RELEASE
NVIDIA® PureVideo® HD Powers a Spectacular HD DVD Movie Experience on HP Consumer PCs
NVIDIA Leadership Position in HD Reinforced by New HP Consumer PCs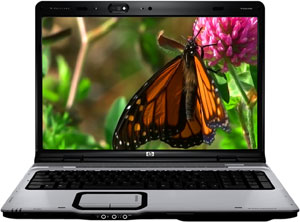 BANGALORE, INDIA—OCTOBER 13, 2006—NVIDIA Corporation (Nasdaq: NVDA) today announced that NVIDIA GeForce® graphics processing units (GPUs) featuring PureVideo HD technology are powering the outstanding HD DVD experience delivered on some of the latest HP consumer notebook PCs. The new PureVideo HD-equipped PCs from HP enable consumers to enjoy HD DVD movies with superb clarity in high definition1.
HP Pavilion dv9000 Series Entertainment Notebook PCs with HD DVD on select models will be available at retailers in France, the UK, Sweden and the United Arab Emirates for Christmas.
"Consumers want a crystal clear, stutter-free HD movie experience, which is why PC manufacturers select NVIDIA GPUs with PureVideo HD technology," said Scott Vouri, general manager of multimedia at NVIDIA.
NVIDIA PureVideo HD technology is available on select HP PCs with HD DVD, including the HP Pavilion dv9000 Entertainment Notebook PC. The new PCs feature a NVIDIA GeForce 7600 GT GPU with HDCP and PureVideo HD drivers.
"HP and NVIDIA are working together to bring new levels of digital entertainment to consumers," says Fredrik Hamberger, director of product marketing, Consumer Personal Systems Group at HP EMEA. "NVIDIA's PureVideo HD technology is enabling us to offer consumers incredible quality HD DVD movies on the latest HP consumer notebook PCs."
PureVideo HD technology features hardware acceleration for decoding H.264, VC-1, WMV, and MPEG-2 movies that delivers precise images having up to six times the detail of standard DVD movies. The PureVideo discrete video processing core offloads the CPU and 3D engine of complex video tasks, freeing the PC to run multiple applications simultaneously.
About NVIDIA
NVIDIA Corporation is the worldwide leader in programmable graphics processor technologies. The Company creates innovative, industry-changing products for computing, consumer electronics, and mobile devices. NVIDIA is headquartered in Santa Clara, CA and has offices throughout Asia, Europe, and the Americas. For more information, visit www.nvidia.in.
1 As HD DVD is a new format containing new technologies, certain disc, digital connection, compatibility and/or performance issues may arise, and do not constitute defects in the product. Flawless playback on all systems is not guaranteed.

Certain statements in this press release including, but not limited to, the features, benefits, uses and performance of the HP Pavilion dv9000t Entertainment Notebook PC and NVIDIA PureVideo technology are forward-looking statements that are subject to risks and uncertainties that could cause results to be materially different than expectations. Such risks and uncertainties include, but are not limited to, software or manufacturing defects, loss in performance when products and technologies are integrated, delays in ramping new products into production, our reliance on third-party manufacturers, changes in customer preferences or product uses, development of new technologies by our competitors, development of new industry standards and interfaces, the impact of competitive products and pricing alternatives, and other risks detailed from time to time in the reports NVIDIA files with the Securities and Exchange Commission including its Form 10-K for the fiscal year ended January 29, 2006. These forward-looking statements speak only as of the date hereof. NVIDIA disclaims any obligation to update these forward-looking statements.