TopNotch Infotronix India Pvt Ltd
Established in 1997 with its head quarters based at Chennai, having 12 branch offices covering major cities and over 1000 distributors, covering the entire country. Employing over 200 individuals.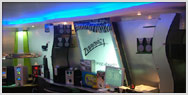 We have set industry benchmarks for Indian companies by winning prizes and raving reviews on Graphic Cards, Computer Chassis.

Zebronics has the largest range of Gaming Chassis, High End Power Supplies, Graphic Cards, Gaming Headphones, Gaming Keyboards and Mice and a vast range of Headphones and Audio Accessories, Web Cameras / Digital Cameras, TV Tuners, Human Interface Devices, Leadtek graphic cards and distribution of other major international brands. Zebronics is the ONLY Official SLI Champion in India.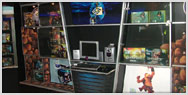 Staying one step ahead of the market has always been our goal. Like other world class companies, we are proud of our success, but we are never satisfied. At Top Notch, we are committed to delivering the innovative solutions our customers need, building the framework of sustainable growth going forward and staying "Always Ahead".