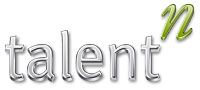 Visualize
Your Future...
We Do!


Maintain/develop build scripts and build automation tools, generate driver and BIOS packages for our customers.
Successful candidate will be able to demonstrate strong programming experience with Perl. In addition, experience of Python, C, C++ , Windows batch files, and the Windows registry, Linux and Linux shell scripts, Mac OSX, Makefiles, are desired.
Candidate needs to be ready to work flexible hours, and to be on call after hours one week out of every four.
BS/CS + 5 years experience or equivalent
BSEE/CS + 5 years experience, MS + 3 years experience in developing graphics and video device drivers, PhD equivalent
core language competency in C/C++ required, as well as 80x86.
Knowledge of extended Intel and AMD instructions sets (SSE/3DNow) a plus.
Understanding of Windows internals and other OS fundamentals required.
Understanding of 3D graphics algorithms is highly desirable
Strong mathematical background to support 3D graphics and algorithm work.
Should have sound knowledge on hardware and hardware trouble shooting.
Prior experience on WHQL and DTM is must.
Excellent knowledge on Vista, Vista 64 bit or 32 bit or XP is essential.
Should have thorough understanding of OS architecture.
Excellent know-how of Drivers and Windows Drivers Model
Knowledge of Networking and general administration on Windows.
Prior knowledge of working on NVIDIA Products will be an added advantage
Good communication skills is required
Hands on experience with PC hardware/software configuration and setup a must.
Knowledge of graphics/multimedia applications and formats.
Experience in compatibility/Benchmark testing will be an advantage.
Experience on NVIDIA products will an advantage.
Good understanding of Win9x, Win2K, WinXP and Linux operating systems.
Experience in Video/Multimedia testing will be an advantage.
Experience on AutoCAD, Maya,Photoshop,DreamWorks will be an added advantage.
Experience: 2 years and onwards