Bringing AI to Enterprise
GPU-Accelerated Microsoft Azure



GPU Deep Learning in the Cloud
Using AI in business is a top priority across all industries. AI and deep learning have the power to pull meaningful insights from your data, bringing smarter experiences for your customers. To democratize this technology, NVIDIA has partnered with Microsoft, offering GPU deep learning in the Cloud.
Microsoft Azure NC-Series virtual machines—powered by NVIDIA GPUs—provide customers around the world access to industry leading GPU-accelerated computing via the Cloud.
Speed Up Your Insights with Scalable Deep Learning
Microsoft Azure NC is a massively scalable and highly accessible GPU computing platform. Customers can use GPU Direct RDMA (Remote Direct Memory Access) over InfiniBand for scaling jobs across multiple instances. Scaling out to 10s, 100s, or even 1,000s of GPUs across hundreds of nodes allows customers to submit tightly coupled jobs like Microsoft Cognitive Toolkit. A tool perfect for natural language processing, image recognition, and object detection.
Iterate faster with GPU-Optimized Microsoft Cognitive Toolkit
In a race to engage users with smarter experiences powered by AI, businesses are constantly iterating to improve their deep learning models. The productivity of your data scientists, and time to market rely on a short turnaround time to train increasingly complex models.
Cognitive Toolkit runs up to 170 times faster on a DGX-1 server than a CPU server. It uses NVIDIA NVLink interconnect and NCCL library to scale on multiple GPUs and deliver the maximum performance advantage.
GPU instances on Azure provide fast performance and up to 13 times higher value compared to CPU only instances.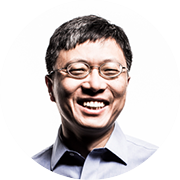 We're working hard to empower every organization with AI so that they can make smarter products and solve some of the world's most pressing problems. By working closely with NVIDIA and harnessing the power of GPU-accelerated systems, we've made Cognitive Toolkit and Microsoft Azure the fastest, most versatile AI platform. AI is now within reach of any business.
Every industry has awoken to the potential of AI. We've worked with Microsoft to create a lightning-fast AI platform that is available from on-premises with our DGX-1™ supercomputer to the Microsoft Azure cloud. With Microsoft's global reach, every company around the world can now tap the power of AI to transform their business.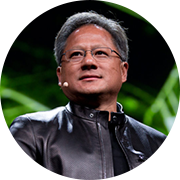 Access The Power of Azure and Cognitive Toolkit
for Your Enterprise Today
NVIDIA DGX-1 System
Microsoft Azure N Series