>
>
DRIVE Automotive Technology

Giving Cars the Power to See, Think, and Learn
NVIDIA gives automakers, tier-1 suppliers, automotive research institutions, and start-ups the power and flexibility to develop and deploy breakthrough artificial intelligence (AI) systems for self-driving vehicles. NVIDIA's unified AI computing architecture enables training deep neural networks in the data center on the NVIDIA DGX™, and then seamlessly runs them on NVIDIA DRIVE PX 2 inside the vehicle. This end-to-end approach leverages NVIDIA DriveWorks software and allows cars to receive over-the-air updates to add new features and capabilities throughout the life of a vehicle.
From Our Blog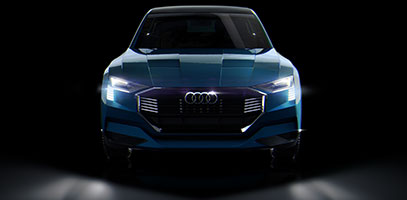 NVIDIA, AUDI Partner to Put World's Most Advanced AI Car on Road by 2020
NVIDIA and Audi shifted their decade-long partnership into high gear, announcing that they are collaborating to put advanced AI cars on the road starting in 2020.
Learn More >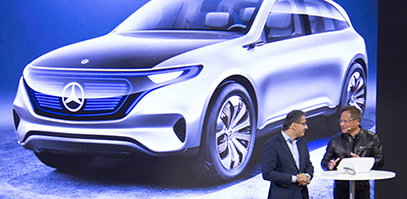 Mercedes-Benz and NVIDIA Announce Partnership for AI Car Technology
Mercedes-Benz and NVIDIA at the International Consumer Electronics Show in Las Vegas announced a partnership to bring an NVIDIA AI-powered car to market.
Learn more >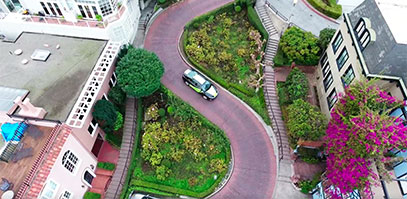 Self-Driving Car Demo Like No Other: The Road to an Unforgettable Cup of Coffee
See what's new with NVIDIA's own self-driving car, affectionately known as BB8.
Learn more >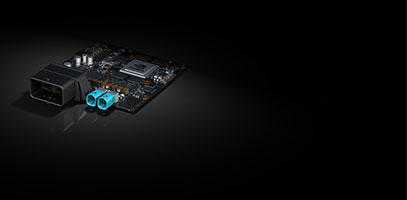 ZF Launches ZF ProAI, Production DRIVE PX 2 Self-Driving System for Cars, Trucks, Factories
One of the industry's largest automotive suppliers, ZF, launched the ZF ProAI self-driving system, based on the NVIDIA DRIVE PX 2 AI car computer, for cars, trucks and factories.
Learn more >