>
>
NVIDIA DGX for Analytics
NVIDIA DGX for Analytics
AI-accelerated Analytics and Interactive Visualization


AI-Accelerated Analytics for Digital Business
Create competitive advantage by exploiting AI-accelerated knowledge to answer complex questions, increase revenue, and more efficiently run your business.
Unprecedented amounts of data are generated and collected every day. Some companies struggle to survive in data deluge while others thrive with an insatiable appetite for data. The more data you have, the more you learn. Accelerated analytics and deep learning are training machines to learn at a superhuman speed, accuracy, and scale to turn big data into actionable knowledge. How can customers effectively analyze, visualize, and unleash the power of AI to transform their digital business into an AI enterprise?
GPU-accelerated analytics and interactive visualization solutions, powered by DGX-1, provide deeper insights, enable dynamic correlation, and deliver predictive outcomes with superhuman knowledge.
No longer constrained by compute power and human capabilities, you can bring the power of AI to your company.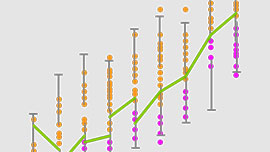 Analyze Faster
Accelerated data analysis, collection, clean-up, correlation and modeling are now possible with NVIDIA GPU acceleration for in-memory databases. GPUs accelerate data processing and analysis by 10-100x over traditional compute.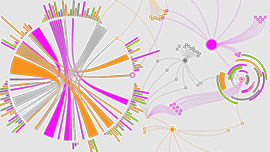 Visualize More Data
Interactive visualization solutions allow users to discover data correlations and insights through dynamic and deeper interaction with data. GPU-accelerated drill downs allow real time manipulation of data with instant results for business validation. Visualize 100x more data at 40x less infrastructure with subsecond response.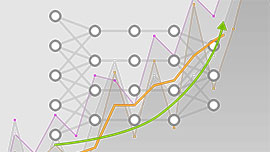 AI-Accelerate For Speed, Accuracy and Scale
Use deep learning to exploit the vast amount of data now available. This continuous learning approach combines advanced AI algorithms, big data and the computational power of GPUs to derive knowledge. Machines are now able to learn at a speed, accuracy, and scale, creating a new wave of artificial intelligence.
Get Started with DGX for Analytics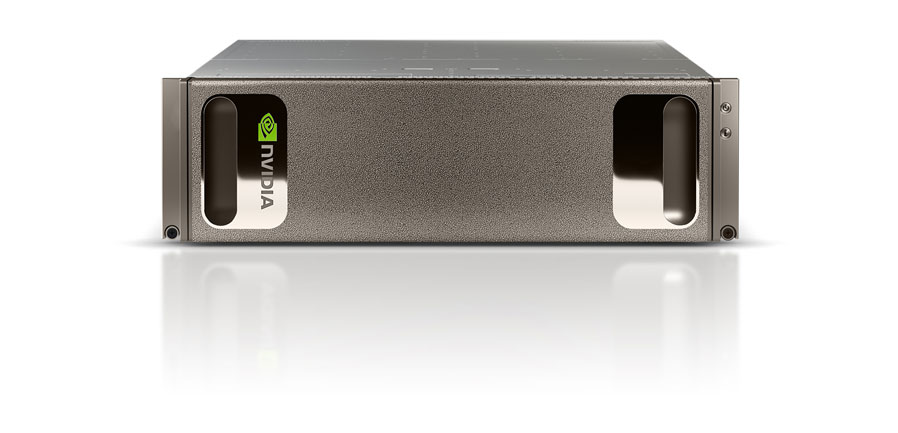 NVIDIA DGX-1 is the world's first supercomputer for AI-accelerated analytics. Data scientists can now be more productive, work on larger data sets in real time, and find actionable insights faster. DGX-1 also speeds analytics applications by 100X and visualizes billions of data points in real-time. The pre-integrated platform includes an optimized software stack for accelerated analytics that delivers supercharged productivity, scalability, and adaptability.
Order Now

DGX is available for purchase through selected NPN Accelerated Computing partners.
Turn Data into Knowledge
The innovative NVIDIA DGX-1 system lets you uncover patterns in large data sets to reveal new knowledge and insights in hours or minutes.
Stay Ahead of the Competition
NVIDIA DGX-1 is engineered with groundbreaking technologies that deliver the fastest solutions for your deep learning training and AI-accelerated analytics workloads.
Maximize Your Investment
Improve ROI through increased productivity and the enterprise reliability of DGX system. NVIDIA DGX-1 provides the compute power of 250 servers without the hidden cost of traditional systems.
Sign up for Kinetica Webinar >
DGX ISV Partner Applications
DGX-1 includes industry-leading deep learning and accelerated analytics applications that are
tested to ensure a fast, reliable, fully predictable deployment.